To mark the 400th anniversary of the sailing of the Mayflower in 1620, Arts Council England provided funding to enable West Lindsey District Council to commission David to write a new cantata: A sure refuge – the story of the Mayflower Pilgrims.

The 50-minute work tells the story of the religious Separatists from the borders of Lincolnshire, Nottinghamshire and South Yorkshire, who after years of exile in Holland joined the Mayflower as it sailed to the New World.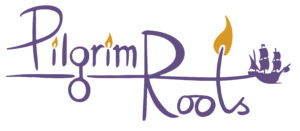 The work deals with themes of persecution, alienation, exploitation and refuge. Choral movements draw on text from the Book of Psalms, to tell a story which is as resonant today as in the seventeenth century.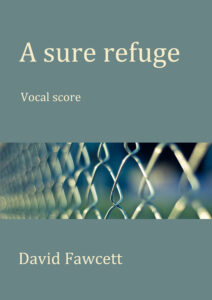 The first performance, by Gainsborough Choral Society and the Lincoln Pro Musica Orchestra, took place on Saturday 13 November 2021, rounding off a day of commemorations and entertainments marking Gainsborough's part in the Mayflower story.
A sure refuge is scored for SATB choir, Mezzo, Tenor and Baritone soloists, 3 horns, timpani, strings and piano.
A movement-by-movement description of the cantata can be read here, sample pages from the vocal score can be inspected here, and individual choral movements can be heard in the videos below – most are recordings from the first performance, while others are currently synthesised soundtracks only (which will be replaced as further performance videos are produced).
Vocal scores, the full score and orchestral parts are all available to purchase or to hire, at very reasonable rates. Vocal scores for purchase are printed on demand – depending on the number of vocal scores required, the cost per score to buy will be up to £7 (with increasing discounts for larger quantities). Hire charges are £1.50 per copy for a full rehearsal season. For a tailor-made without-prejudice quote for your specific requirements, and for any further information about the work, please contact the composer.