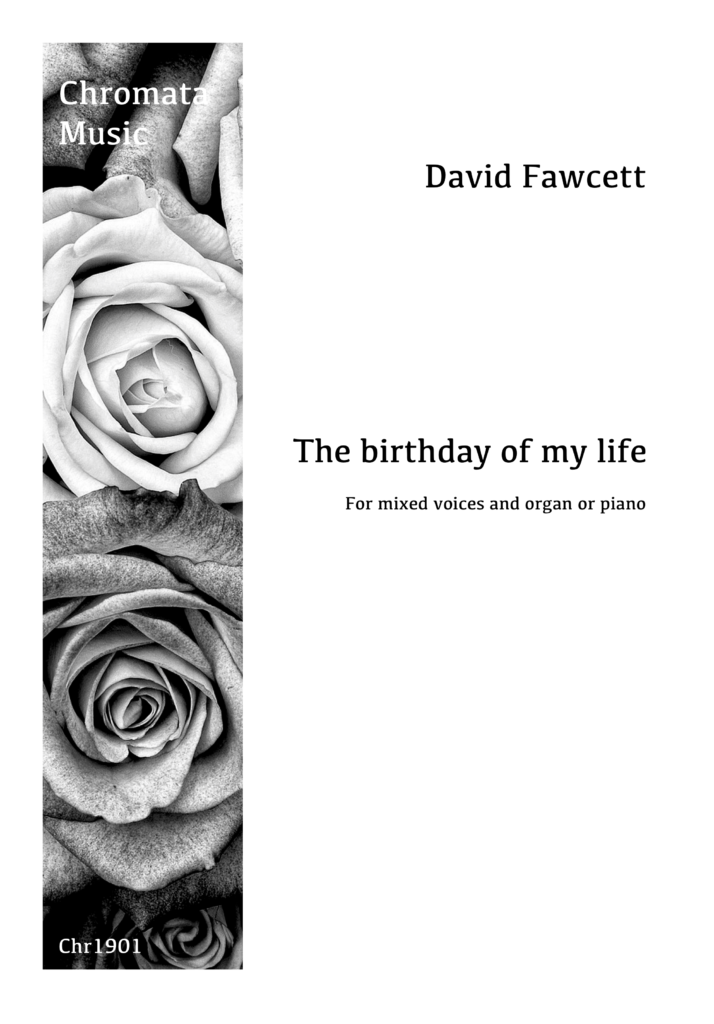 Commissioned for a wedding, this charming, lyrical choral song is a setting of a poem by Christina Rossetti (1830-1894).
It is set for SATB choir with organ or piano accompaniment. There are no splits in the part-writing, and technically the work is well within scope for any moderately able choir, large or small.
It is suitable for use at weddings or other celebrations of marriage. It would also make an attractive addition to a choral concert.
It can be heard in performance by the Orlando Singers here:
Duration: 2:45
Pre-printed: This work is published by Chromata Music (Chr1901) as an 8pp Octavo booklet (272x190mm). 1-4 copies: £1.60 each / 5-15 copies: £1.44 each / 16-30 copies: £1.28 each / 51+ copies: £1.20 each.
PrintYourOwn: Alternatively, you can purchase a licence and PDF download from which you can make your own copies (minimum 20 copies), at a cost of £1.00 per licensed copy. 
To enquire about placing an order, or for any further information, please contact David using this form.